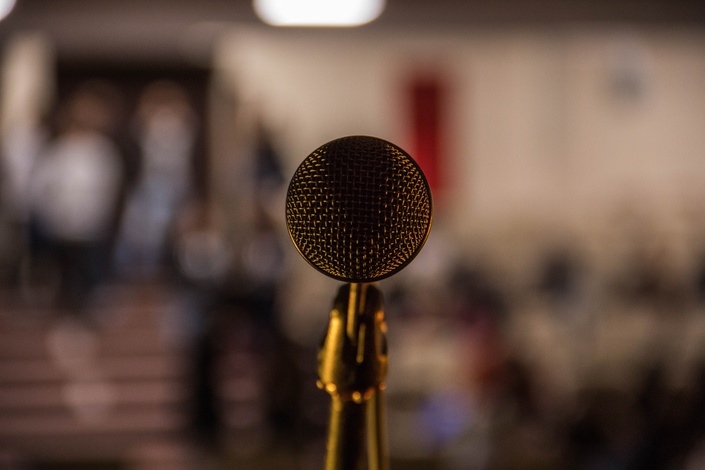 Bold in Speech - Learn how to boldly speak up in your calling
Be unstoppable and unapologetic with your voice in work, life and business.
Watch Promo
Do you find yourself constantly apologizing?
Do you choke up when people reject your product or service?
Do you fumble over your words in a difficult conversation, or avoid it all together?
Do you lack the confidence to speak your truth?
Do you believe you aren't capable of success?
If so, you need Permission to Speak.
---
In 6 Short Weeks You Will:
Gain confidence in your voice
Be able to do live videos with ease
Talk about your business products and ask for the sale
Be able to have a tough conversation with a loved one
Stop apologizing constantly
Have purpose in your job
Be able to speak up with your boss about your needs
Ask for the promotion
Believe you are worthy of success
Learn to be yourself and let others adjust
Trust you can figure it out
Be unstoppable
---
"Be you. The world will adjust."
- Unknown
---
This is for you if:
You struggle in what to say in sales

You are scared to have hard conversations
You feel stuck in your job
You ignore your partner instead of talk about your feelings
You panic when people ask you about religion, politics or money
You hide behind posts instead of doing effective, cutting edge videos, reels and lives to sell your product.
---
This is not for you if:
You are not ready to take accountability for what comes out of your mouth
You are not ready to work past fear

You are not ready to feel uncomfortable
You blame other people for how your life is now
You are not willing to be honest or transparent in a group setting
You are not available on Monday nights from 7-8p CST from Oct 26 - Nov 30
Frequently Asked Questions
When does the course start and finish?
The course will be delivered in 6 weeks on Monday nights from October 26-November 30 from 7-8p CST over Zoom. You will be required to be available all sessions with video on. Sessions will not be recorded due to the nature of the conversations we will be having in order to have breakthroughs.
Is there a refund?
No. This is for people serious about wanting to finish the year strong in their life and business and walk into 2021 ready to ask for what they want in life.
This course is closed for enrollment.